" Carte blanche " to Karol Beffa – an exhibition and a conference
from December 8, 2014 to January 16, 2015
<Unknown label>
Amphitheater D-Raynaud
In December, Toulouse Capitole University features the composer and pianist Karol Beffa, who will accompany the concert film premiere of Les Misérables by Henri Frescourt (1925) at the TNT, by organizing an exhibition and a conference with the artist.
The exhibition (from Monday December 8 to Friday January 16) and the conference held on Friday December 12 at 7pm, Amphi D-Raynaud, at Toulouse Capitole University, will be an opportunity for Karol Beffa to look back on and talk about his passion for music and literature.


Who is Karol Beffa ?

The 40-year-old outstandin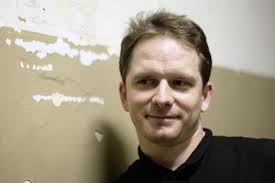 g artist has already achieved a brilliant career as a musician and a composer for which he has been awarded several distinctions.
In 2012-2013, he became the youngest to hold the chair of artistic creation at the Collège de France. Alongside his career as a musician, he has a distinguished academic record at the Ecole Normale Supérieure, where he later taught or at the Conservatoire National Supérieur de Musique in Paris where he was awarded eight first prizes.
He graduated in mathematics, history and English and also holds a Master's degree in philosophy from the prestigious Cambridge University!


"Carte Blanche": from Music to the Sacred

Time, sacrifice, the sacred will be celebrated as a tribute paid to the philosopher Jean-Pierre Dupuy. The mathematician Cédric Villani, a 2010 Fields medal winner he is co-writing a book with, will also be given a special place. The exhibition will display quotations from several authors illustrated by the artist Axel Arno.
The programme will culminate with Karol Beffa's conference about the work of the composer for all those who have a passion for art, literature and philosophy. What kind of life does one have? Where do ideas come from and the way they evolve? Which constraints can boost composing ? Where does musical creativity originate from? … These are only a few of the issues discussed during this meeting that will enrich the concert film performance at the TNT on Saturday December 13, with Karol Beffa improvising on Les Misérables by Henri Frescourt (1925).


Updated on the December 2, 2014