The Chancellor's address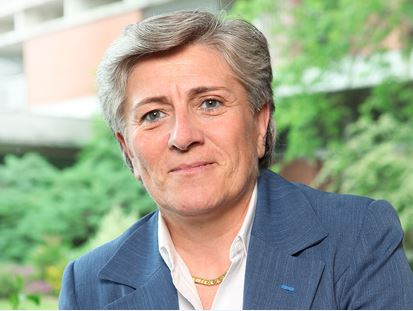 Serving the whole academic community is our prime ambition
At Toulouse Capitole University, we both love our rich history which makes us a reference in academia and are fully committed to the modern world. Whether on our campuses in Toulouse town centre, Rodez and Montauban or thanks to our numerous
partnerships
abroad, our
training offer
relies on scientific excellence and a wide choice of top ranking programs.
We are one of the very few universities to be fully autonomous via property transfer, which gives us the full command of our development strategy. As your newly elected Chancellor (May 2016), I mean to sustain the momentum created by my predecessors.
Our university has long been committed to promoting excellence and professionalization and as such enjoys high repute in our training and research fields of management, economics and law.
The university has strived to implement innovative strategies, setting up the first
School of Economics
as part of the university, creating international double degrees and the first
European School of Law
. I wish to further develop this dynamics by designing programs which encourage the building of dual competencies thanks to the contribution and support of all the departments and schools of our university and thanks to the partnerships with local or regional establishments. We also boast 50 national degrees and 60 university diplomas or courses preparing for competitive exams for which 35% of the students benefit from grants and which attract 20% from abroad.
To complement our training programs, we are providing a wide and varied cultural offer open to everyone, thus favoring exchanges that contribute to open up our community.
The high scientific repute of our research teams attracts the most prestigious researchers in their discipline and secures our position in International Rankings*. The Nobel Prize in economic sciences awarded to Jean Tirole in 2014 testifies to the first rate research environment enabling our researchers to produce work of leading scientific excellence.
Our university enjoys strong recognition for its research in law, economics and management but also in mathematics, computer science, information and communication and in languages applied to those disciplines. Research work is conducted by 11 teams (1 CNRS and INRA associated team and 3 CNRS associated teams). Two of them are cross-cutting teams regrouping various establishments in the area. 25% of our researchers are recruited abroad and we are increasingly developing international co-supervised theses.
Our
libraries
offer most valuable collections and premium services with a 70-hour weekly opening to the public.
I intend to valorize
research
work and I shall make sure that quality recruitment will be implemented in all disciplines so as to enhance our attractiveness. You can also follow our scientifics news by subscribing to our online magazine "
Comprendre pour Entreprendre
".
Our social network «
Alumni
» set up early 2016 offers our students and graduates a network of over 40,000 contacts to exchange with (internships or work positions, sharing competences or experiences…). Do join us!
I will pursue the quality policy conducted over the last eight years with a view to provide our students with certified services.
Welcome to our friendly campus, enjoy the quality of the premises, take care of your academic environment, take ownership of your university and share our training and research values.

Corinne Mascala,
University Chancellor
Contact details
2 rue du Doyen-Gabriel-Marty
31042 Toulouse Cedex 9
Tél : +33(0)5.61.63.35.00
Fax : +33(0)5.61.63.37.98