SIRIUS chair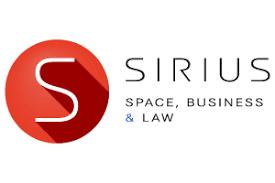 On October 21st 2013, Marc Pircher, Head of the "Centre Spatial de Toulouse" (CNES), Eric de Saintignon, General Manager of Astrium, Toulouse and Jean-Pierre Vialaneix, General Manager of Thales Alenia Space, Toulouse, formalized their commitment to the Chair "Sirius" together with Bruno Sire, the Chancellor of Toulouse Capitole University and Jacques Igalens, Head of the Toulouse Business School.
The Chair "Sirius" was born in a highly symbolic venue: la Cité de l'Espace which is one of the highlights of Toulouse, European capital of space and of the Midi-Pyrenees region, leading European space cluster and world leader in terms of earth observation, operational oceanography, geolocation and navigation.

Lucien Rapp, Professor at Toulouse Capitole University, is in charge of the scientific aspects together with Denis Lacoste, Director of Research at TBS.
Its team of international researchers dedicates its work to all the institutional, regulatory, economic and business management issues raised by the space industry transformations. The outcomes of their research are eligible for publication in leading international journals. The team is commissioned by the French space sector to carry out specific studies. It also contributes to the training and information of the involved staff (organization of seminars and workshops).
The team can bank on a wide variety of competences deployed by PhD students, PhD graduates and experts from various locations. All these competences are meant to be used to the benefit of the European space industry. Astrium, CNES and Thales Alenia Space will collaborate to stage international conferences and workshops with a focus on topical space-related themes in the city of Toulouse.
Partners