Student's life
Practical information
In your daily life, you may need to know more about the subsidies and grants you are entitled to concerning your health, accommodation, etc. Practical details concerning all these questions are available here on the site: from « how to find lodgings ? » to « how to get to the university ? » .
What you should know about
The Welcome Desk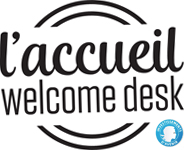 The
Welcome Desk
is the new hub for all French and foreign students and researchers invited to Toulouse and the Midi-Pyrénées, created by l'Université Fédérale Toulouse Midi-Pyrénées.
Opening on September 1st, 2015.
The Toul'box : a complete set of tools for the students and researcher
Find all the information you need, to prepare your arrival and stay, on migration formalities, housing, life tips, student perks and more.
More information about the
Toul'Box