"A miscellany of Law": an exhibition with 16 old sayings to guide you through the main principles of French law
from October 5, 2015 to November 6, 2015
From Monday to friday : 9am to 11pm
Saturday : 9:30am to 5:30 pm
Free entrance

Arsenal Library
Université Toulouse 1 Capitole

This off-the-wall exhibition displays sixteen old sayings selected from the wealth of our legal language!
Does the word law mean anything to you?
Laws and decrees, international treaties aplenty, thousands of court rulings… But this abundance of law relies on a few major principles swiftly encapsulated in a few sentences, those " old sayings ".
Don't skip out on those expressions – some of them in Latin- do follow the lead into this surprising mix of law, history, morals and even at times some kind of poetry.
As you wander around, you will come across mottos that will sound familiar while others may just be quite baffling.
Find out what they mean and the role they've been playing in building up our law!

This exhibition has been designed by the "Service Recherche et Pilotage" (Research Department) and by
the Cultural Centre as part of the Toulouse Capitole University programme entitled "Partage des savoirs").
Designing and editing:
Thibaut COUSSENS-BARRE, Sébastiaan VAN OUWERKERK
PhD students in Public Law, in charge of the Toulouse Capitole University CST ( Culture- Science- Technique) mission.
Scientific Supervision:
Hélène HOEPFFNER, Professor in Public Law
Jacques KRYNEN, Professor in Law History
Graphic design and illustrations:
Mad Monday
Partners :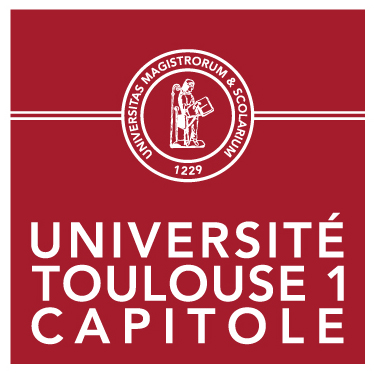 Updated on the October 12, 2015