Regional languages and State-building in Europe. An IRDEIC symposium
from June 7, 2018 to June 8, 2018
de 13h30 à 17h30 le 7 juin et de 09h à16h30 le 8 juin

This multidisciplinary symposium ambitions to study the relations between regional languages and the State in Europe.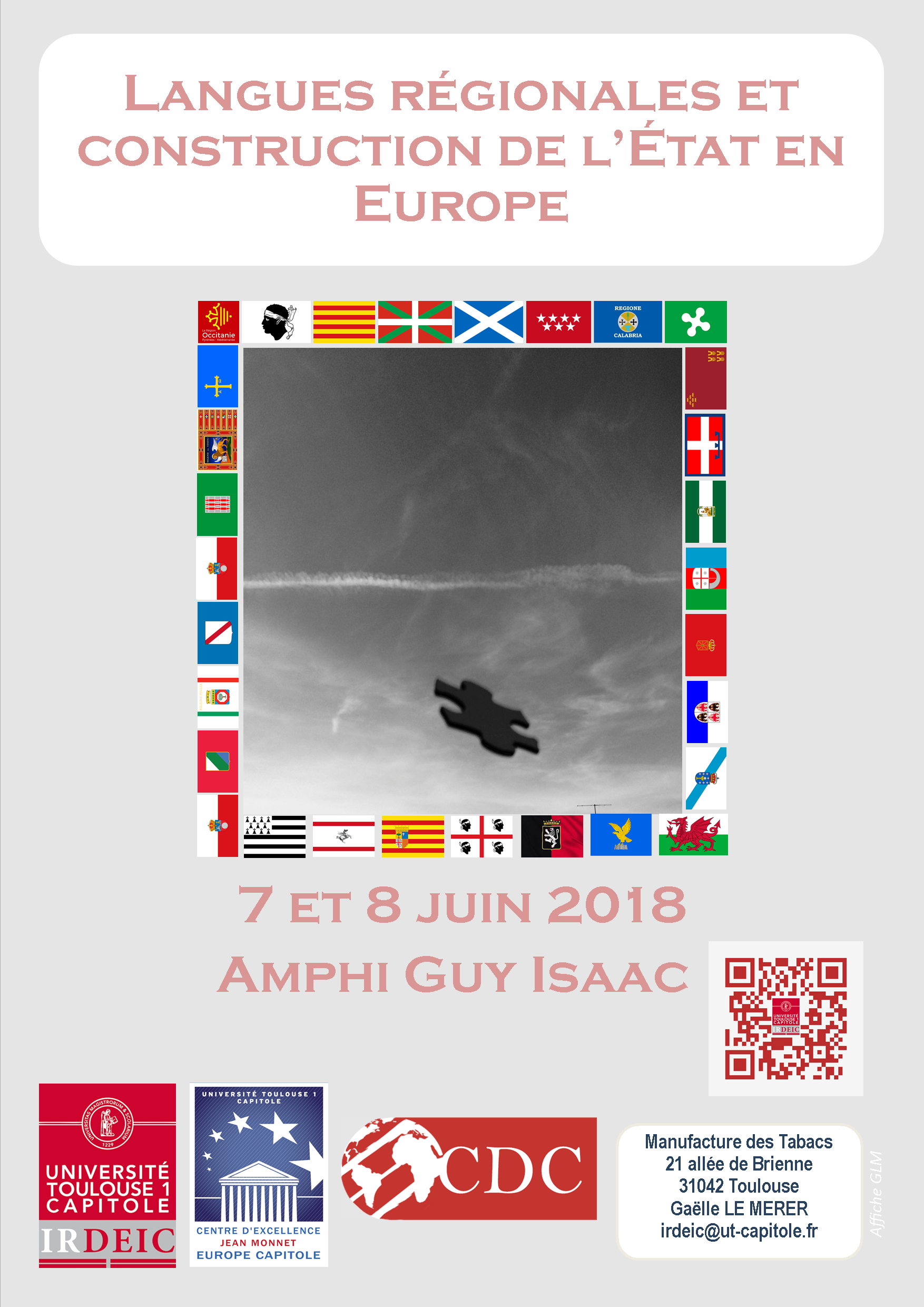 Considering another language than the State official language might be seen as focusing on a secondary subject.
As if these often minority regional languages only belonged to the heritage of those groups pining for bygone lands. And yet, bringing up the issue of the manifold languages existing within the State territory actually means to study the process through which the State was built, shaped and operated. As a matter of fact, it amounts to better grasp most of the identity tensions due to some peoples' claim to be granted the fundamental right to speak and communicate in the language they feel is their own whether in the private or public sphere.
This multidisciplinary symposium aims at discussing the relation between regional languages and the States in Europe. Can they be apprehended as an identity prior to the State? Once the State has been established, how are these specific speakers dealt with, those very people who intend to keep alive a language which is not the State's chosen official language? However paradoxical it may sound, because a regional language cannot be dissociated from its territory, shouldn't the future of these languages imply overstepping national borders? All these issues will be addressed during the symposium gathering researchers from all disciplinary and geographical horizons.


Updated on the October 11, 2018