Orienteering-employability

,
International Summer School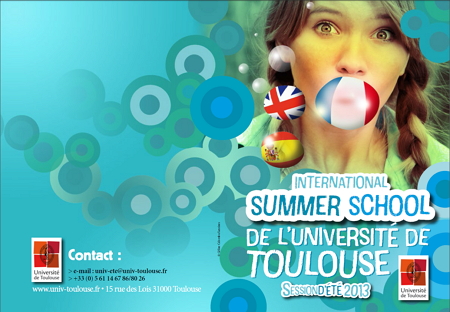 from August 29, 2013 to September 7, 2013

Application :
From May 13th to July 25th
and
From August 19th to August 23rd
The University of Toulouse stages its third International Summer School from August 29th to September 7th 2013.
The course aimed at international students (including PhD students) and researchers enrolled in one of the universities or schools of higher education of Toulouse will help you and improve your French (English or Spanish) language skills.

Program :
This program will include classroom sessions (30 hours), guided activities in French, English or Spanish to get to know the city of Toulouse and theregion, some conversation classes in downtown "cafés", a wine tasting session, etc.

Registration fees :
180 € (for one language).

How to enroll :
Please go to our website :
As of May 13th, you will find a detailed program of the course and the information on the registration, terms of payment and placement test.