Free distribution of food and hygiene products donated by members of the university

on the April 17, 2021
From 9am to 12pm
Administrative and teaching staff members are assisting students affected by the health crisis with free distribution of hygiene, comfort and relief items.
UT Capitole is currently organising a large collection of products on its campus from the university's administrative and teaching staff.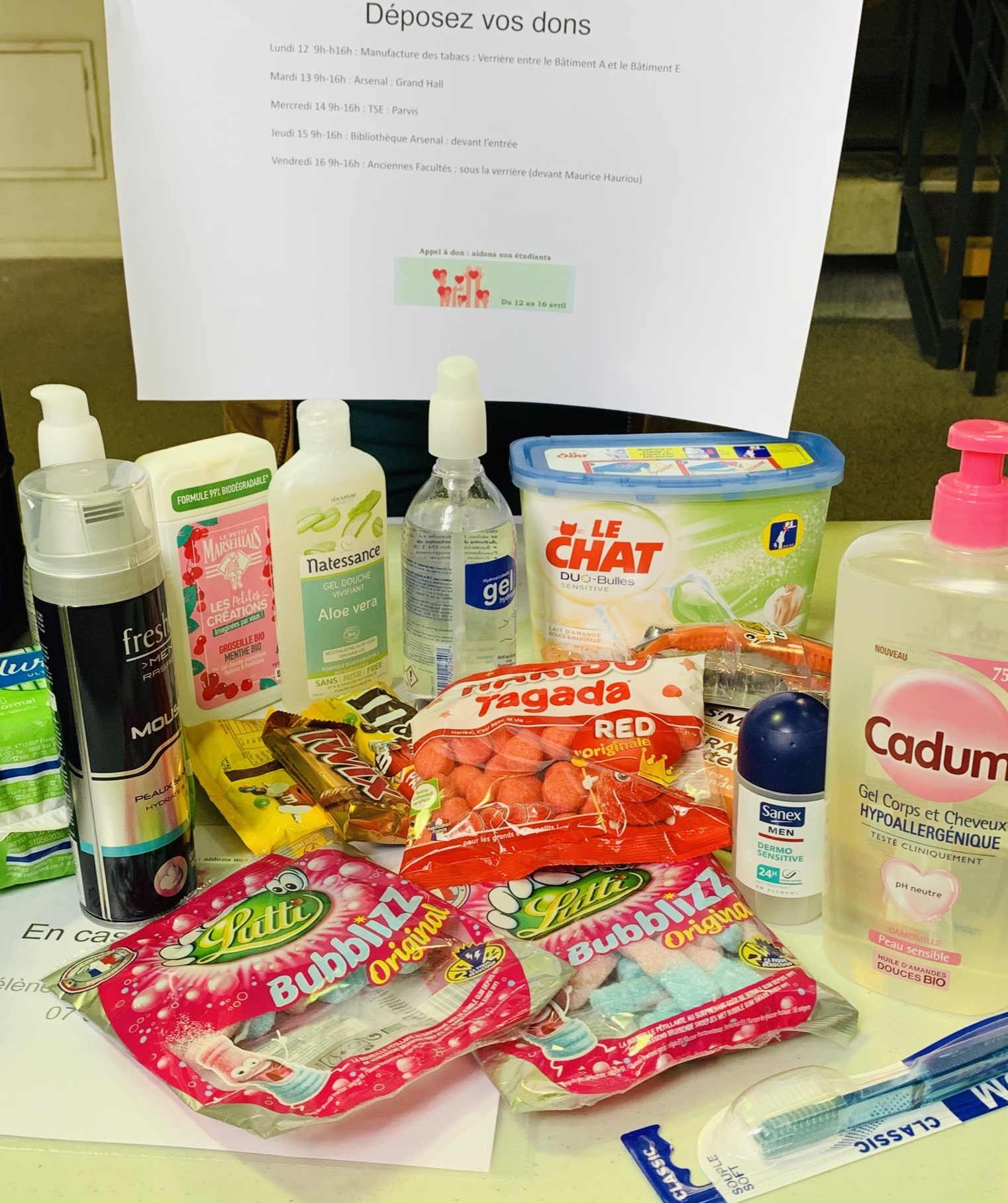 We invite you to come and enjoy their generous donations:

Saturday 17 April,
from 9am to 12pm, on the site of the Anciennes Facultés.

Auriol surgical masks
, hygiene products (shower gel, shampoo, razors, etc.), cleaning products (washing powder, floor cleaner, dishwashing liquid, etc.) but also comfort products (chocolate, biscuits, sweets, spreads, etc.) will be given to you free of charge, on presentation of your student card, and this in respect of the barrier gestures.
Just remember to bring a bag (plastic bag or shopping bag) with you.

We hope to see many of you there to take advantage of the donations from your teachers and administrative staff who have been particularly involved in this solidarity campaign.
Updated on April 16, 2021