'Museum brands: a public space to revisit' - IDETCOM symposium
from June 2, 2016 to June 3, 2016

Arsenal
Amphi E Jacques Maury
2, rue du Doyen Gabriel Marty - Toulouse
Brands have traditionally been seen in the business context but have now extended to the public sector and, notably, museums. This is demonstrated by the creation of an agency to support the valorisation of public intangible heritage.
This sym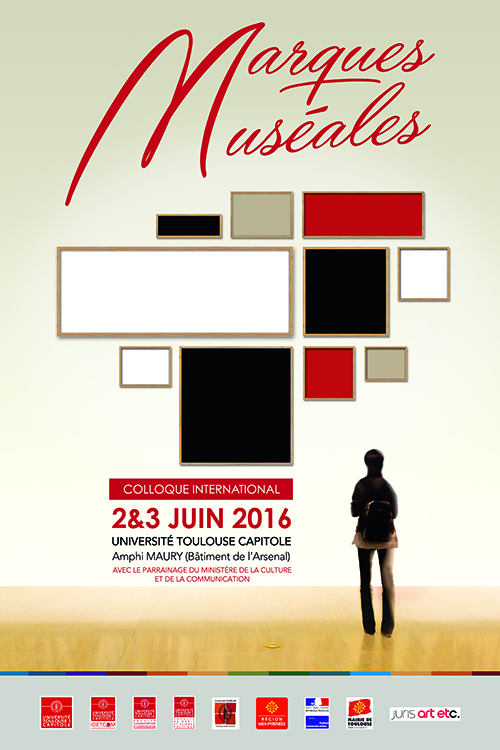 posium seeks to analyse how museums have appropriated brands; how they use brands to set out a strategy; what values they rely on to construct or rebrand their identity; and what fiction they use to organise their protection, valorise their expertise and develop their resources.
Museums are bearers of a strong identity forged by history and powerful values, primarily universalism: does the reliance on branding shift the paradigm?
The answers to these issues require a multidisciplinary approach including law, information and communication sciences, history, economics, management and sociology. The answers centre around four areas:
- Area 1: Standards and institutions The two rationales relied on for protecting the brand, on the one hand, and protecting the public service, on the other, should be assessed on how well they coexist within the same institution.
- Area 2: Outreach and digital: The semiotic approach should permit an analysis of the different brands, an examination of their codes, the identification of the fictions invested by these museum brands and their method of expression.
- Area 3: Territory and competitiveness: The decentralisation processes emanate jointly from the redrawing of local territories (such as cities) and a questioning of the traditional administrative links in favour of communicational concerns and international visibility.
- Area 4: Management and administration: The issue of branding relates to management sciences, which continues to see the continued spread of managerial tools to non-trade sectors: universities, hospitals, research centres, and non-profit cultural institutions, such as opera houses, libraries, theatres, festivals, monuments and museums.
Updated on the July 16, 2019