UT1 sports results in individual sports
from November 24, 2014 to December 24, 2014
The UT1 sports students last results
Judo


Malik Arnaud
,
law student
, is the academy championship winner. He is qualified for the inter-regional competition that will play on 4 December. Warmest encouragement !
Athletism

M2 Council and expertise of public action student at IEP Toulouse, Salome Lecoq has ranked 12th in the AS female race (6.37 km), one of the most awaited tests of South West Cross.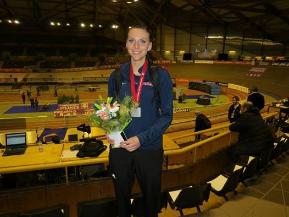 On the occasion of the FFSU academic cross, Zoe Kummerle, 1st year student at IEP Toulouse, is ranking the 2nd place. Leticia Dominguez, 2nd year student in Economics and Management at the Toulouse School of Economics, finished 5th .
Malik Soukri student in Accounting M2 -Control -Auditing at IAE Toulouse, ran at 16km per hour for 9.5 kilometers.

Congratulations!
Horse ridingPauline Gorla
, 3rd year law student, has ranked the 2nd place in dressage n°1, while
Juliette Masson
, 1st year student in management and accounting finished 16th.
Updated on November 28, 2014