UT Capitole at the first anniversary of the European Engage University in Mannheim

from October 21, 2021 to October 22, 2021
For the first ENGAGE.EU event, more than 100 project actors, presidents, research professors, administrative staff and students met at the University of Mannheim. After a year of online collaboration, our 7 partner universities were finally able to meet face-to-face for workshops.
The aim of this event was
to exchange views on future challenges and to strengthen the dynamics of cooperation between membres.


UT Capitole delegation :
Hugues Kenfack, Unviersity President,

Clémence Leduc

and

Carlos Plata

, "SWAFS" project members (Science with and for Society)
The Toulouse Capitole delegation returns more motivated and convinced than ever to continue building our European university!

Governing Board :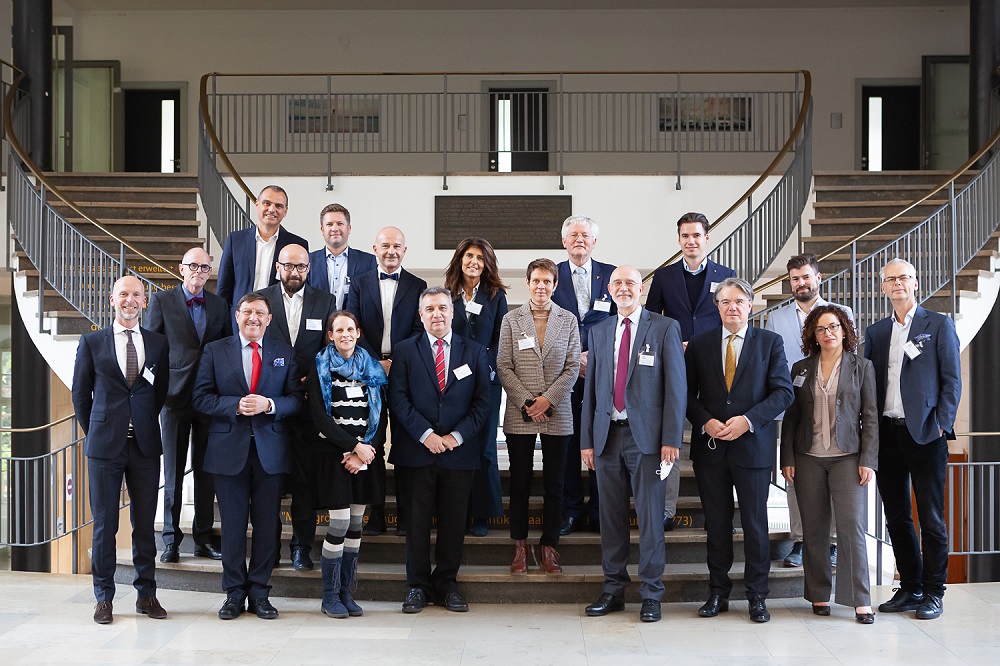 The presidents were able to meet at the Governing Board of our European university, a strategic decision-making body..
During this event, it notably noted the expansion of the alliance
from 7 to 9 partners

Workshops:

About thirty task pilots gathered for workshops. The main objective of these two days was to strengthen communication and exchanges between the teams of the different work packages.

In parallel, the students of the Board of learners discussed the new orientations of the ENGAGE.EU project, the setting up of subcommittees and the election of a Vice Chair. Following these 2 days, the committee presented its reflections to the 7 members of the Governing Board.

Production of video summaries of the event:
In the ExpLAB at the University of Mannheim, a space for creative and collaborative learning and working, the students and project members worked on the production of video summaries of the event.
Project "Sciences With and For Society" launched:
Finally, the new project SWAFS,
Sciences With and For Society,
or the expansion of the research component of ENGAGE has been launched.
Some thirty new missions have been designed to define a common research strategy and develop our strengths in responding to societal challenges.