IAST Conference on Big Data in Economic History
from May 27, 2021 to May 28, 2021
Online Conference
This conference will gather leading scholars in the field of economic history and other related social sciences and humanities who have general interest in Big Data in History.
The workshop will have four sessions:
1. Micro-level data. Population, manufacturing, and agricultural censuses; vital and inheritance records; geolocated micro-level data.
2. Textual data. Printed material (books, newspapers, . . . ) and speeches.
3. Georeferenced data. Geographically located network data (transportation, urban, water infrastructures)
4. Ancient and medieval data. Archeological, papyrological, paleontological, and soil data.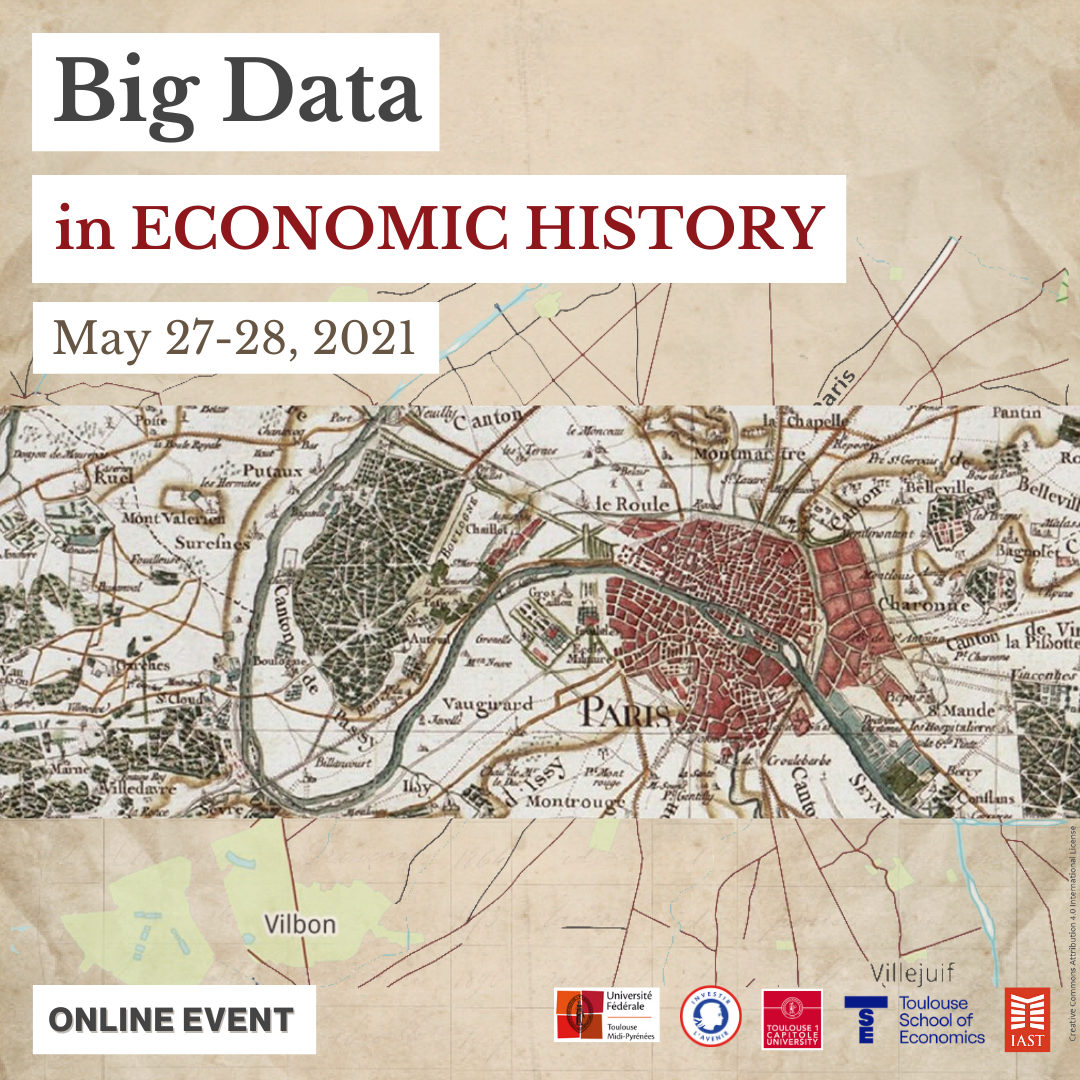 Updated on March 10, 2021