Master (M2) International management in Asian Context
Objectifs
The Master International Management in Asian Context (IMAC) is a full-time double degree over two years, entirely taught in English and designed for International and French university graduates. After validation, students obtain a double degree from the Toulouse School of Management and the College of Management of Mahidol University (CMMU) in Bangkok, Thailand. The programme is highly selective and targets students with a strong motivation to work in an international environment and ready to develop the competences needed by globally operating companies, with a special focus on the South-Asian context.

In their first year, students follow courses in Toulouse and do a 3 to 6-month internship in France or abroad. In their second year, students follow courses at CMMU in Bangkok, Thailand, and do a 6-month internship in Thailand or abroad.

The Master offers high quality teaching from professors in two internationally renowned institutions, a truly multicultural work environment with students coming from all over the world, and close relationships with the business world. Teaching is based on lectures, case studies, role plays, simulation games, etc.

Spécificités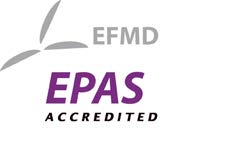 Stages
Students have to validate a 6-month internship (May to October), preferably in Asia
Publics
Niveau de recrutement : Bac + 4
Conditions d'accès
The M2 IMAC is very selective and targets students who are highly motivated to work in an international environment and who are ready to develop the requisite intercultural business skills. The program stresses the use of working methods such as case studies and team presentations in which students are required to actively participate.

The program is open to :

students holding a French M1 (4-year degree) or a foreign equivalent worth 240 credits (ECTS) in Management, Economics, Engineering, Law, Sciences, Psychology, Sociology, Literature, Languages
Entry requirements for the programme are first and foremost about academic qualities and applicants' motivation. The second element taken into consideration is international working experience or time spent abroad. English proficiency is essential and has to be demonstrated by an official test result (TOEFL, TOEIC, IELTS, BULATS, Cambridge certificate).
Intended Learning Outcomes of the programme:
Understand international business situations and issues, with a particular focus on the Asian economy
Understand theoretical and conceptual elements of international management
Apply these concepts to the analysis of international business situations, and especially business situations with and within Asian companies
Use of methodological tools and frameworks in business analysis and development
Demonstrate analytical skills and capacity of critical thinking
Communicate clearly and efficiently both in written and oral modes
Operate in a multicultural and transnational environment (comprehend, negotiate, manage)
In the first year of the Master, students attend the following courses from September to April:
SEMESTER 1 (in Toulouse)
UE1: Strategic Management
UE2: Management Information Systems
UE3: Quantitative Data Analysis
UE4: Accounting
UE5: Organizational Behaviour

SEMESTER 2 (in Toulouse) :
UE6: Finance
UE7: Marketing
UE8: International Strategy
UE9: Business plan and Entrepreneurship
UE10: Internship
UE11: Practical seminars on international management in the Asian and Thai context
SEMESTER 3 (in Bangkok):SEMESTER 4:
♦ Internship
Année post-bac de sortie

Bac + 5
Débouchés professionnels
Careers in multinationals and internationally operating companies, as Export Manager, Area Manager, Transnational Contracts Negotiator, International Human Resources Manager, Subsidiary Manager, Project Manager, Consultant (Strategy, IT, HR, Procurement, Supply Chain), Trade Manager, Management Controller, Business Analyst, Purchasing Manager, Customer Service Manager, Business Developer, Key Accounts Manager,...
Responsables pédagogiques
Cadre réglementaire
Stages
Students have to validate a 6-month internship (May to October), preferably in Asia
Plus d'informations